Civil construction has been adopting several technologies capable of reducing costs and at the same time guaranteeing safety. In several stages of its processes, within the construction models, new technologies are being introduced.
And in this search for better performance in its production processes, Computational Fluid Dynamics (CFD) can be applied in several studies in the area of Civil Engineering, which can generate significant gains and high added value.
There are several applications of 3D computer simulations for performance gains, where we can highlight:
Analysis of the air conditioning system in closed environments, for better energy efficiency.
Analysis of the aerodynamic efforts caused by the winds in the structures, to reduce costs.
Analysis of the dispersion of toxic and flammable gases in interiors, for increased safety.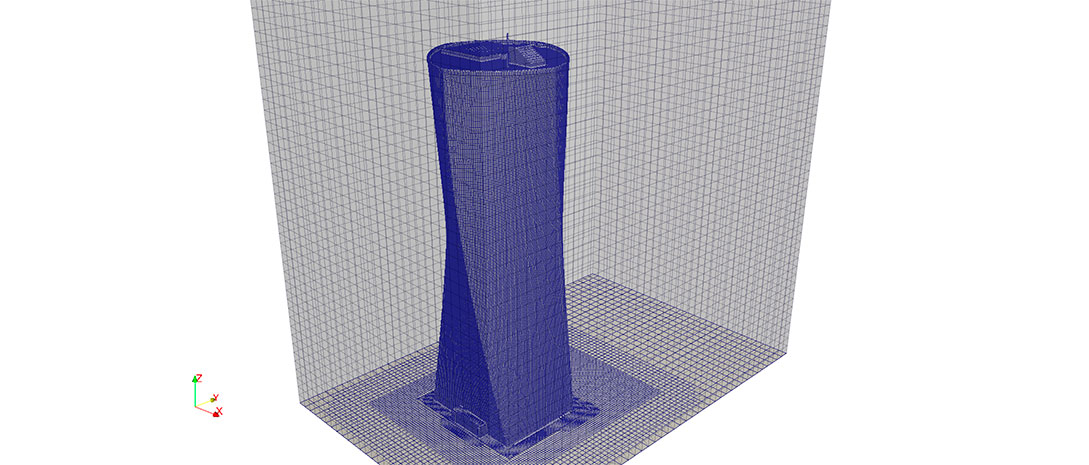 Simulation of aerodynamic efforts to reduce project costs.
• HVAC – Heating, Ventilating and Air Conditioning.
• Calculation of aerodynamic efforts on structures.
• Fire prevention.
• Disaster analysis by numerical simulation.
Check out some of the sectors we operate:
Make the difference for your business
Contact us